Twitter
Tweets by byrdhouselabel
Records
Damp Future
Birthwater
In My Head
Blue & Gold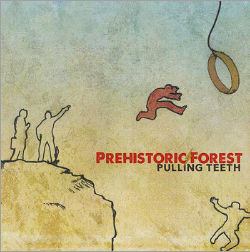 Pulling Teeth
Prehistoric Forest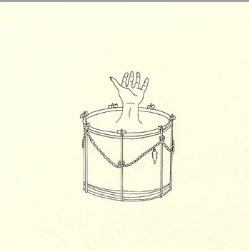 High Risk, No Reward
The Heavies
NEWS
The Heavies
High Risk, No Reward (EP)
This is The Heavies' debut EP split release with Panther People SCC entitled High Risk, No Reward. The boys in this 2 piece go by the names of Skitch + G Byrd. This EP is 14 minutes of pure Rn'R. It's balls to the wall, its recorded live with all the yelps, screaming, cursing, laughing, feeding back.. It's "all you can handle bro" as Chris Farley would say. High Risk, No Reward has some of the most catchy garage rock riffs coming thru NJ, and they are home dubbing and coloring only 25 SUPER LIMITED tapes! These will go fast so click the pic to secure your copy ASAP!
Sun Club
Dad Claps at the Mom Prom (EP)

This is our first ever vinyl release, and I'm so pumped that we got to do this for our close friends. Sun Club is an amazing dance pop band that hails from the Baltimore area. These boys are some of the best people I've ever been around, and not only that, the music is so damn good. If you haven't seen them live, put it on your to do list, they tour A LOT! The live show is impecable, and the record is outstanding, pick up a copy of this limited edition vinyl before they run out. Also where you can buy, you can listen -- Beauty Meat is the first track off of this EP and you can stream it below. Enjoy!

"Take a McDonalds Play Place, throw in a dose of punk, and add a splash of body paint. What do you get? Baltimore's pop wunderkinds SUN CLUB of course! Getting noticed for their bombastic live performances and wild vocals, this five-piece has been touring circles around clubs all over the US"

— Wild Honey Pie

"Sun Club serve as a brilliant amalgamation of various styles that swirl together into one cohesive and incredibly satisfying result. They carry a certain spontaneity that makes their music inherently enjoyable, you're never too sure of when they're going to stick to a catchy rhythm or break into a primal flash of shouts and percussive breakdowns."
Birthwater
Damp Future
Damp Future is so crisp, yet so reverberated. So calm, yet so in your face. This record flourishes with dynamics, and is filled with amazing long drawn out epic parts, to catchy as hell hooks. The lush reverbs sparkle this record, and the pulsating tremolo riff makes High Times stand out, it's one of my favorites. All in all this band is just so tight, and this is a wonderful record that sounds downright badass, its our pleasure to have Birthwater as a part of our lineup.
Prehistoric Forest
Prehistoric Forest
"With a sound that's pure homage to the lofty annals of rock & roll, New Jerseys' Prehistoric Forest have managed to remain versatile & fresh while recalling a bygone era when terms like "College Rock" & "Gate Fold Sleeve" were still a part of our musical vernacular."

- Dustin James

"This band hit my radar one night when a friend didn't want to go to asbury alone. Not knowing/hearing of the band before I took her on her word and was pleasantly surprised. Growing up in the Taking Back Sunday/Brand New Era its been a while since I've seen a band take that particular sound and morph it into what it should be 10 years later. Led by a strong vocalist Vince Mathews, Prehistoric Forest keeps your foot taping from first note to last chord."

- Anthony Nastasi, Farewell Ember
Articles
Links












Byrdhouse
on SoundCloud