Twitter
Tweets by byrdhouselabel
Records
Damp Future
Birthwater
In My Head
Blue & Gold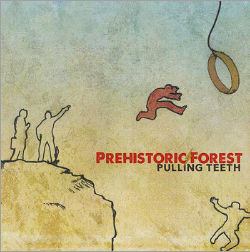 Pulling Teeth
Prehistoric Forest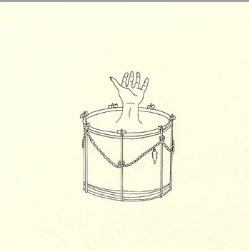 High Risk, No Reward
The Heavies
Unique Wedding Songs
That Aren't Played To Death
Are you trying to pick the perfect song for your big day, but you are tired of the same ole song and dance? I have searched high and low for wedding songs that may (and some that may not) be suitable for your big day. Some of these songs have explicit lyrics, so please use caution and know your audience when choosing your wedding music.
Here is a list of songs you may have never even considered:
1. Plain White Tees - 1234
2. Sammy Kershaw - She Don't Know She's Beautiful
3. The Judds - Mama, He's Crazy
4. Blake Shelton - Mine Would Be You
5. Trace Adkins - One Hot Mama (if the bride is already a mom, this would be fun)
6. Celine Dion and R. Kelly - I'm Your Angel
7. Travis Tritt - Love Of A Woman
8. Clay Walker - If I Could Make a Living Out of Loving You
9. Heidi Newfield - Johnny and June
10. Christina Aguilera - Bound To You
11. Destiny's Child - Cater 2 You
12. Chris Stapleton - Tennessee Whiskey
13. Dr. Hook - Sharing the Night Together
14. Jason Mraz - I'm Yours (fun)
15. Aaliyah - One In a Million
16. Pink and Lily Allen - True Love (explicit)
17. Jagged Edge - Promise
18. Hoobastank - The Reason
19. Westlife - I Wanna Grow Old With You
20. Selena Gomez - Love You Like a Love Song
21. Dru Hill - Tell Me
22. Brad Paisley - She's Everything
23. Atlanta Rhythm Section - So Into You
24. SWV - Weak
25. Lady Antebellum - When You Got a Good Thing
26. Toni Braxton - You Mean the World to Me
27. Mary J. Blige - Be Without You
28. Bruno Mars - Marry You
29. Trace Adkins - Hold My Beer (fun)
30. Mikki Viereck - A Song For My Son
31. Ray Allaire - A Song For My Daughter
32. Tim McGraw - My Little Girl
33. Krystal Keith - Daddy Dance With Me
34. Ben Rue - I Can't Wait (Be My Wife)
35. Dan and Shay - From The Ground Up
36. David Lee Roth - Just a Gigolo (garter tossing song)
37. Frankie J - I Promise You
38. J Holiday - Forever Ain't Enough
39. Monica - Why I Love You So Much
40. Jonny Diaz - Thank God I Got Her
Have fun picking your music for your big day!