Twitter
Tweets by byrdhouselabel
Records
Damp Future
Birthwater
In My Head
Blue & Gold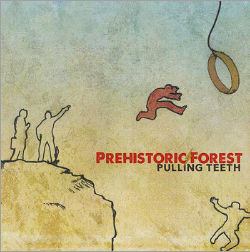 Pulling Teeth
Prehistoric Forest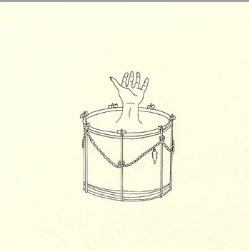 High Risk, No Reward
The Heavies
Best Vacation Destinations
for Music Fans
Music is such a good and uniting force in the world today. Every country, every culture has some form of music which is deeply ingrained in their history and overall identity. If you're a music fan and are planning a vacation for some time in the near future, why not check out some of the best vacation destination for music fans. Here's out list for the absolute best vacation destination for music fans. Hope you enjoy what we were able to dig up!
Nashville, Tennessee
One of the perfect vacation spots for country music lovers is Nashville, Tennessee. In Nashville, you will find acoustic guitar gigs happening in many spots on a daily basis. Many hometown idols return routinely to Nashville to pay tribute to their root by putting on shows in local venues. Nashville is a town dripping in music history. It's worth checking out if you are a fan of the early days of rock n' roll and country.
Memphis, Tennessee
While you're in Tennessee, Memphis might be a place you want to add to your list to visit on your vacation. Memphis is famous for being the birthplace of rock n' roll. Greats like Johnny Cash and Elvis Presley got their start here. Memphis has plenty of musical sights and sounds to share with your family or significant other. Along with the famous rock n' roll venues, there are plenty of museums and artifacts. You might even run into a pretty good Elvis impersonator. They are everywhere in Memphis!
Liverpool, United Kingdom
Liverpool is easily one of the best locations in the world for a music fan. If you love the Beatles and the so-called British invasion of the 1960s, you absolutely need to add Liverpool to your list of potential vacation spots. There is so much music culture here. It's also where the Beatles and other popular British rock n' roll bands got their start. Today, nothing much has changed. Liverpool continues to be important for the music industry as a whole. However, Liverpool stays true to its music roots with a plethora of Beatles-themed attractions that makes this city a must for any music lover.
New York, New York
New York City is the birthplace of so many music genres and the proving ground for so many more artists and musicians. New York can make or break careers of any aspiring artist out there looking for fame and fortune. No other city in the world comes close to New York in the amount of diversity in music choices. Go to Brooklyn for a rich rap and urban music scene, Broadway for the classics, or hop over to New Jersey for some jazz and blues appreciation. Madison Square Garden is the cream of the crop—stars from all over the world put on performances here. Both MSG and the Radio City Music Hall in NYC are so ingrained in the fabric of music history and culture.
New Orleans, Louisiana
But if you're looking for the official home for jazz and blues, look no further than New Orleans. New Orleans is the hub for the best in jazz and blues to this day. Back in the day you had brilliant artists like Louis Armstrong and Ella Fitzgerald find their way in New Orleans, nowadays, a whole new generation is trying to leave their mark. New Orleans is drenched in musical history and culture. From jazz and blues bars to street performers to theater and musical history museums, the Big Easy never sleeps when it comes to music.